What is it?
Cancer-Rates.info is a powerful online data visualization and exploration service hosted by the Kentucky Cancer Registry (KCR) that provides free public access to population-based cancer incidence and mortality data for central cancer registries
Registry web sites provide real time access to cancer incidence and mortality data by geography, SEER site groupings, year(s), sex, and race
Interactive maps display age-adjusted rates and a variety of graphical displays to navigate, explore, and interpret the underlying data.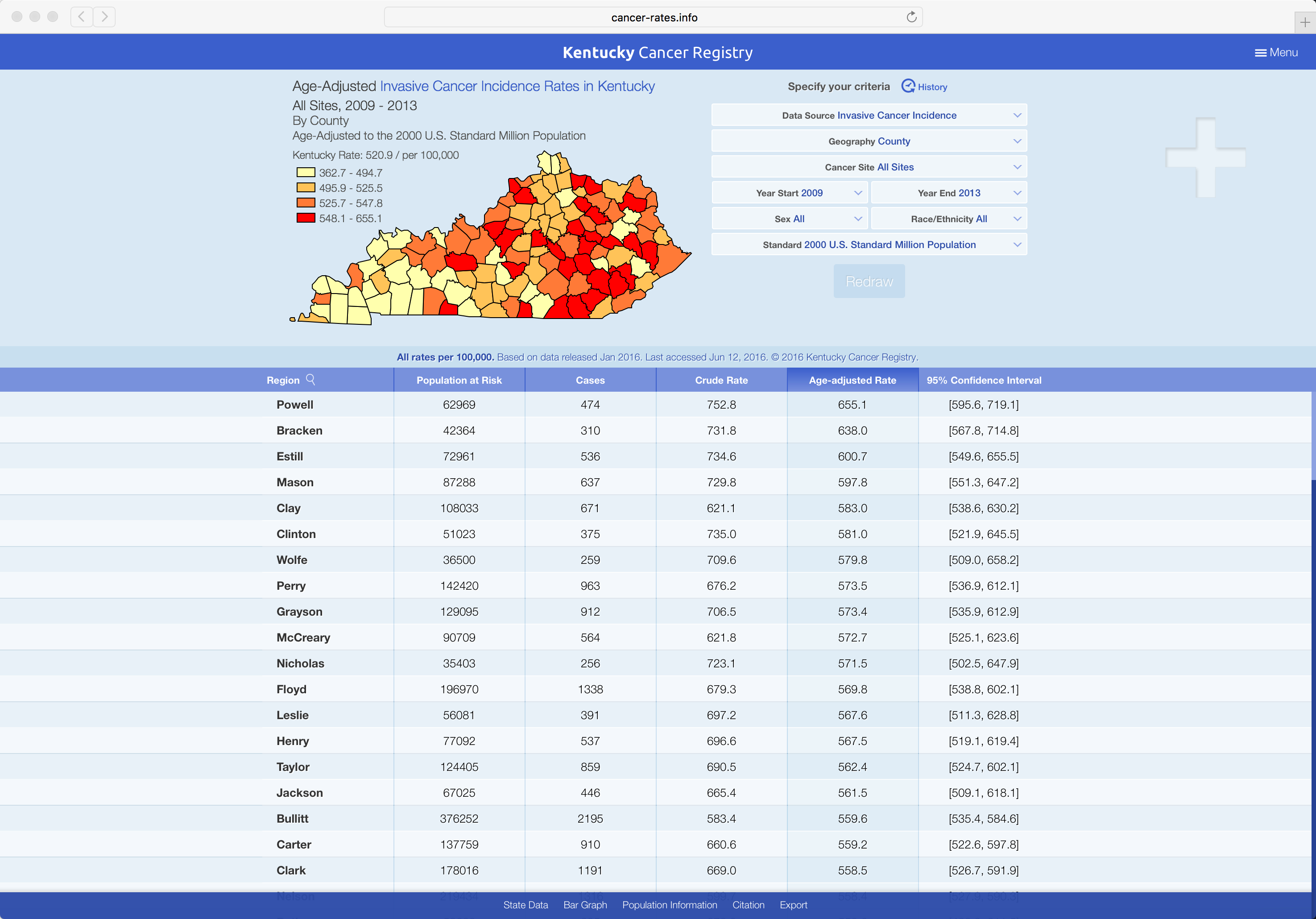 Available for iOS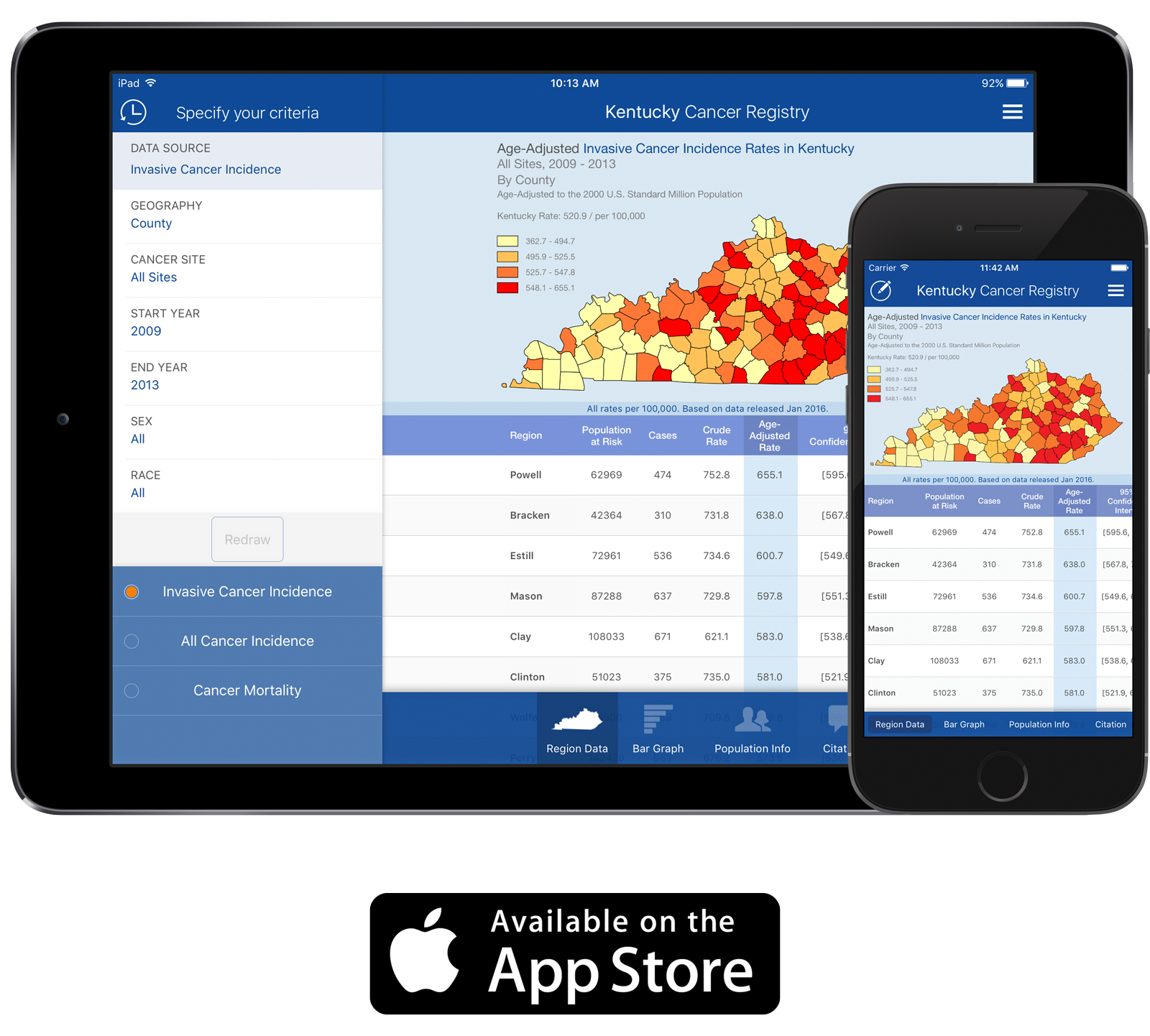 Available for iPad, iPhone and iPod Touch devices running iOS 8 and up.
Features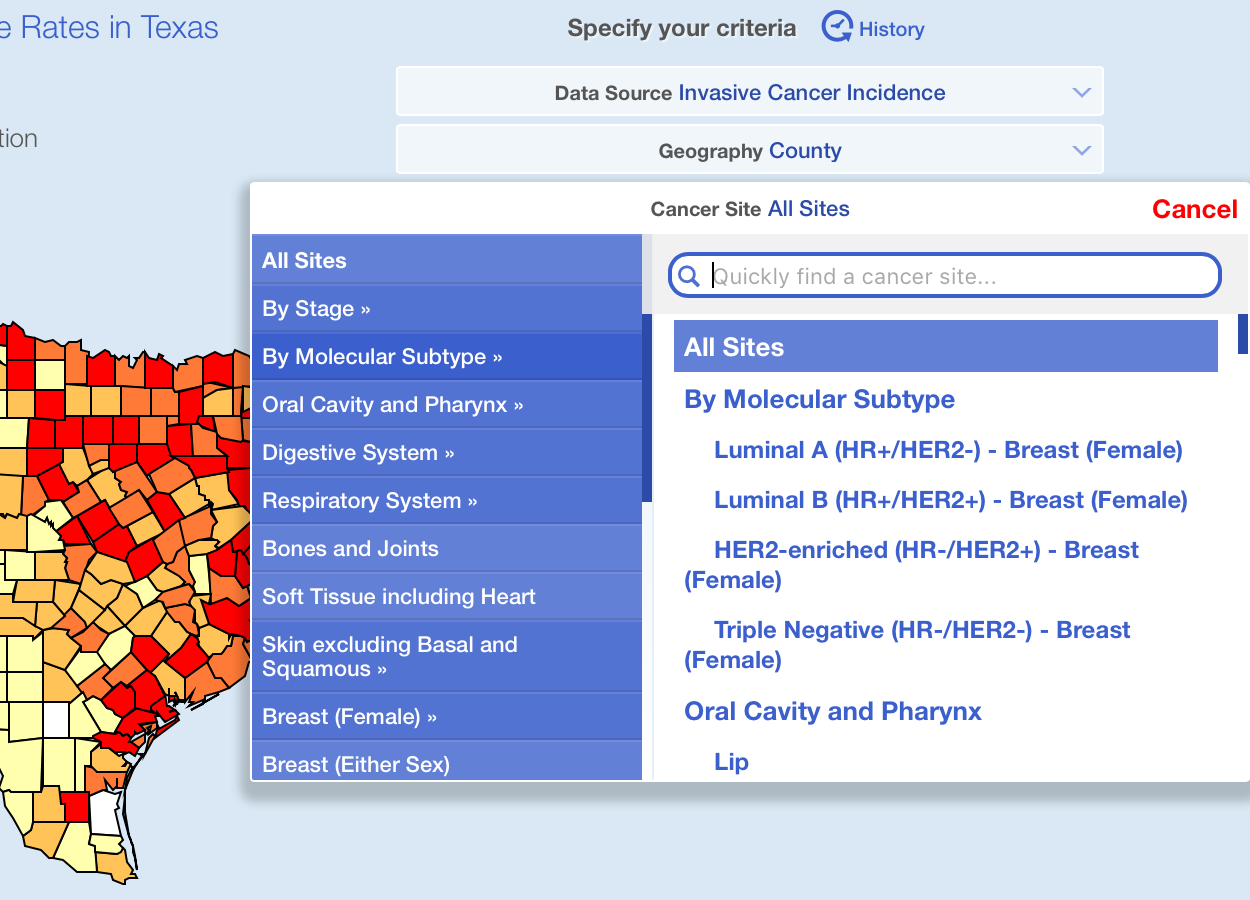 Interactive maps present age-adjusted rates in color-coded quartiles by county, county groups, urban/rural designation, or other geographical aggregates.
All new redesign, featuring an enhanced user interface, high-resolution interactive maps, and the ability to compare two datasets.
View breast cancer rates by early and late stage or molecular subtype.
Current Participants
Cancer-Rates.info is currently providing public access to cancer incidence and mortality data for:
Arkansas, California, Connecticut, Georgia, Hawaii*, Iowa, Kentucky, Massachusetts*, Michigan, Minnesota*, Mississippi, NAACCR (CINA+), New Jersey, New Mexico, Seattle-Puget Sound, Texas, Utah, and Wisconsin.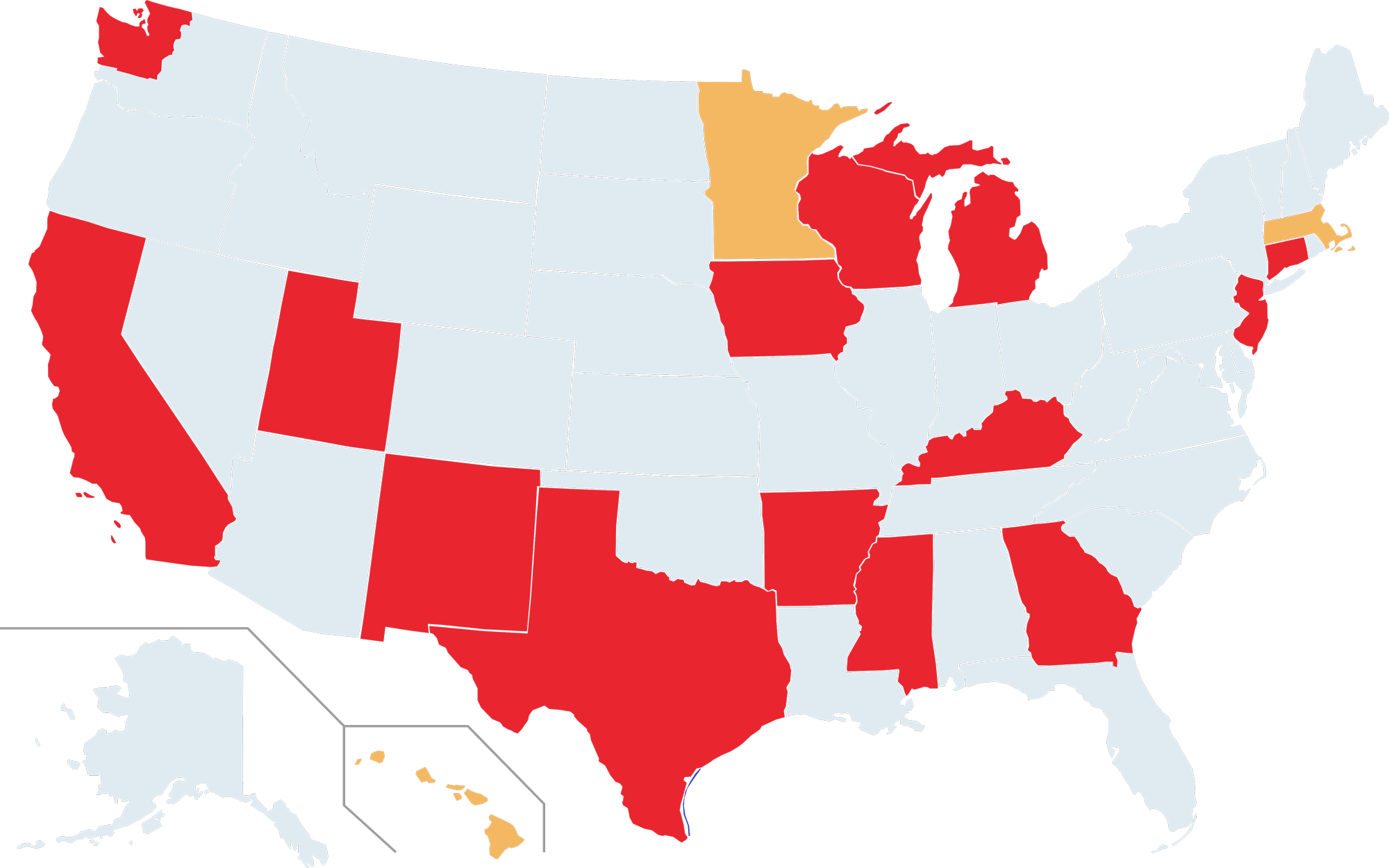 * Pending public release
User-Friendly + Intuitive Interface
Easy to navigate, even for novice web users.
View counts, crude rates, and age-adjusted rates.
View trends over time.
Unstable rates clearly identified and flagged.
Easily export all content into MS Office documents.
Quickly compare rates among geographic regions.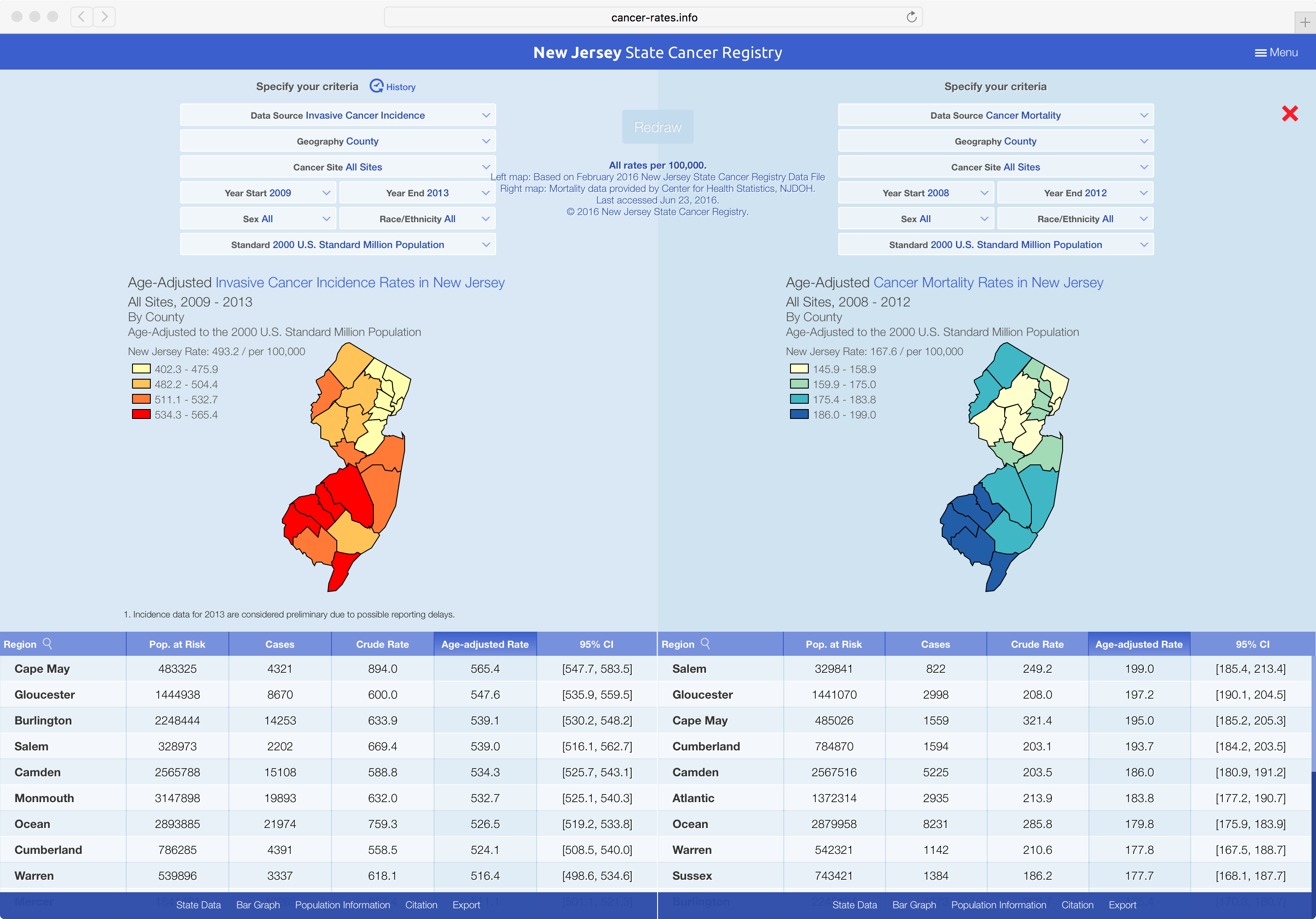 Save Time + Money
Cancer-Rates.info saves registry staff time by providing online answers to the most common questions about cancer incidence and mortality information.
Provides data relevant to health professionals, epidemiologists, policymakers, researchers, journalists, and the general public.
No complex software applications to maintain.
Publish annual report online.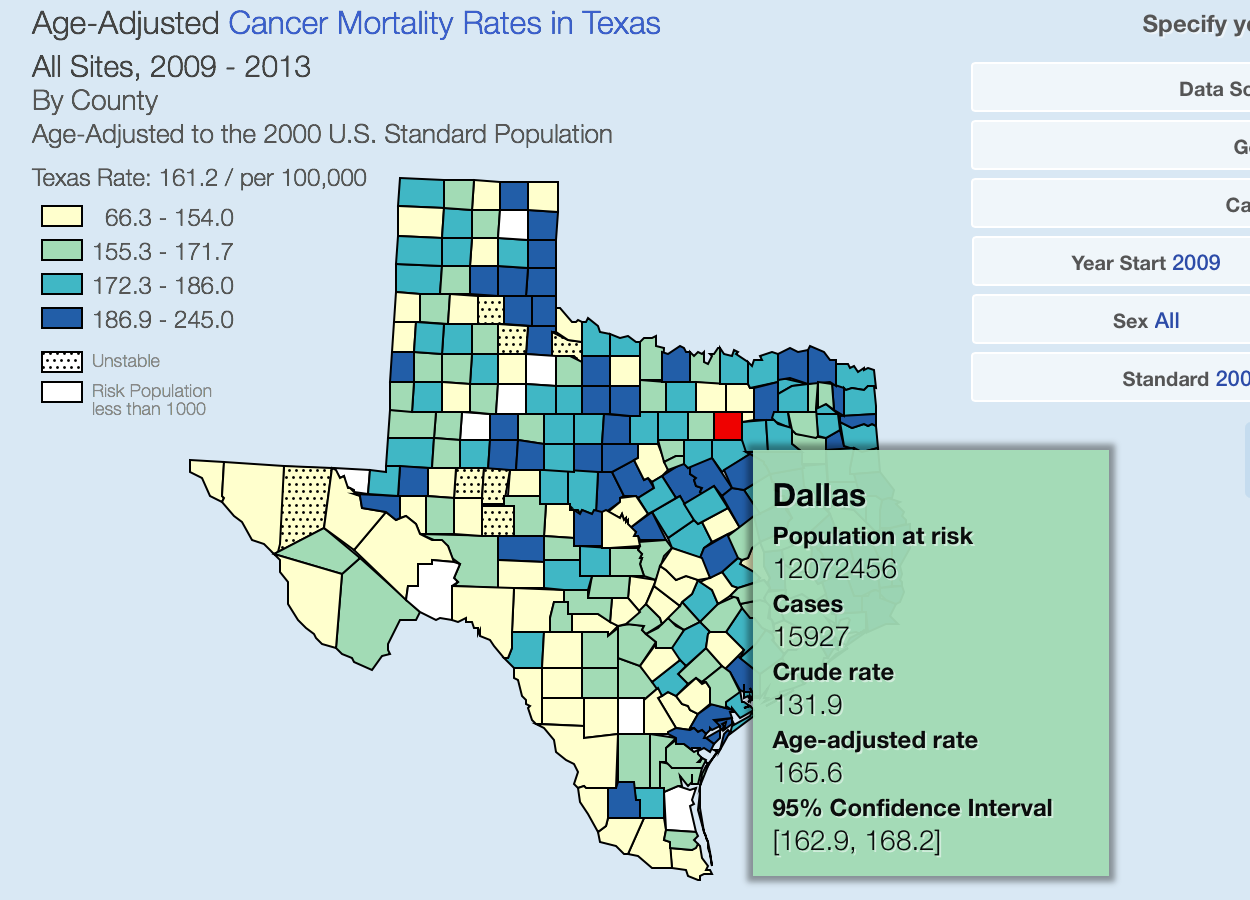 A Complete Package Provided by KCR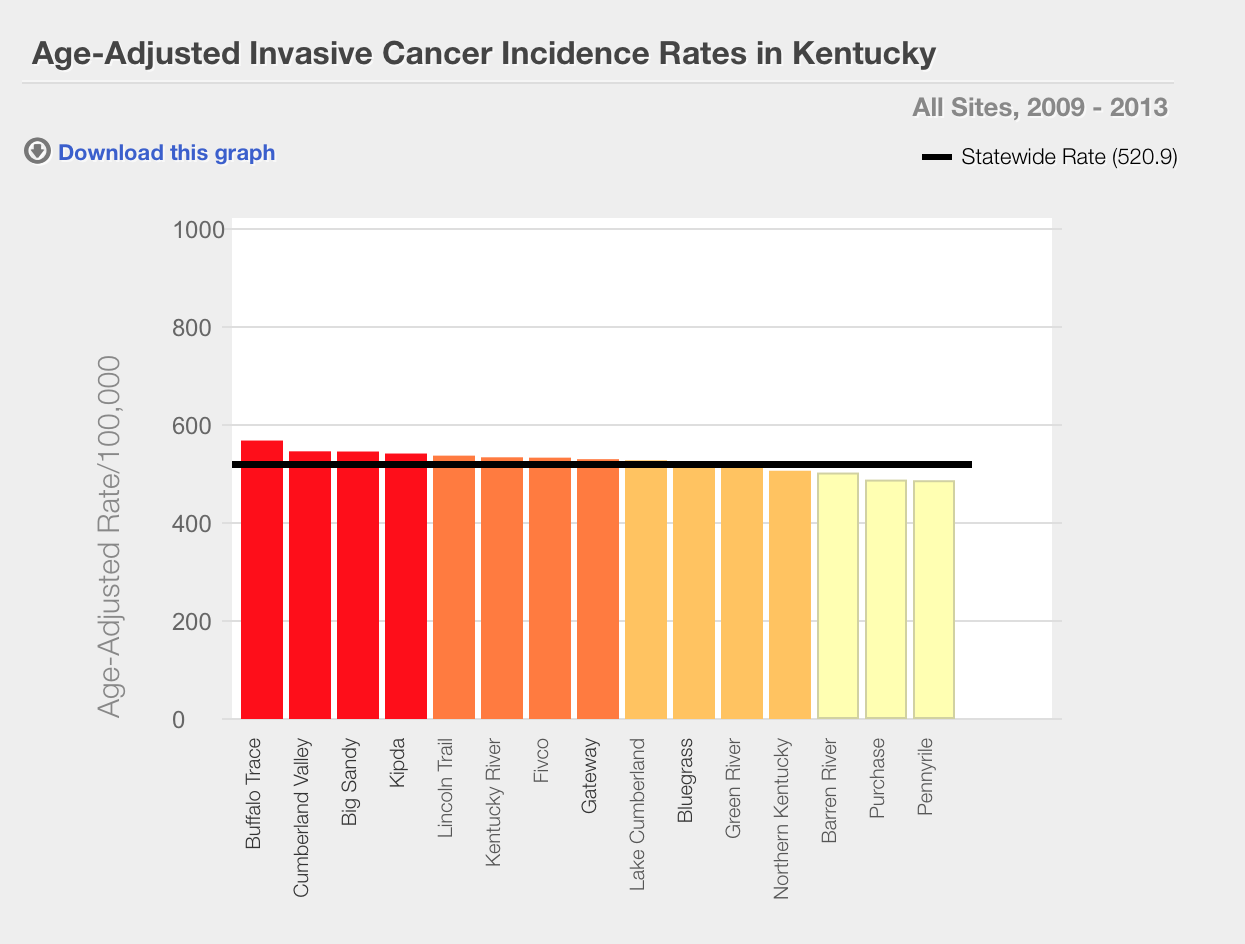 Sophisticated cancer inquiry system with a unique URL for each registry.
Data hosted on a secure, fast, reliable web server with 24/7 availability.
Configurable with state specific logos and links, selection criteria, and data suppression thresholds.
Detailed tracking and analytical data of site utilization provided.
Costs shared among participants.
KCR offers annual contracts with no additional fees.